[Site TOC]
---
The Civilized Explorer
---
Eddy's has a very low key entrance and it is easy to miss. The word "Eddy's" is on the left.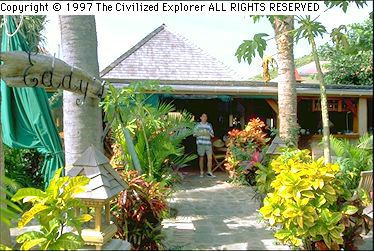 Inside, the restaurant is very warm and inviting, with wonderful textures from wood, natural mats, carpets, and the plants.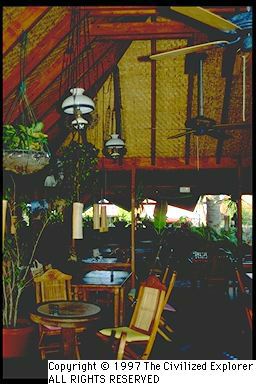 |Fantasy in St. Barth, part deux|
---
Copyright © 1997 The Civilized Explorer. ALL RIGHTS RESERVED.